TRANS AM BIKE RACE
A non stop, self supported road bike race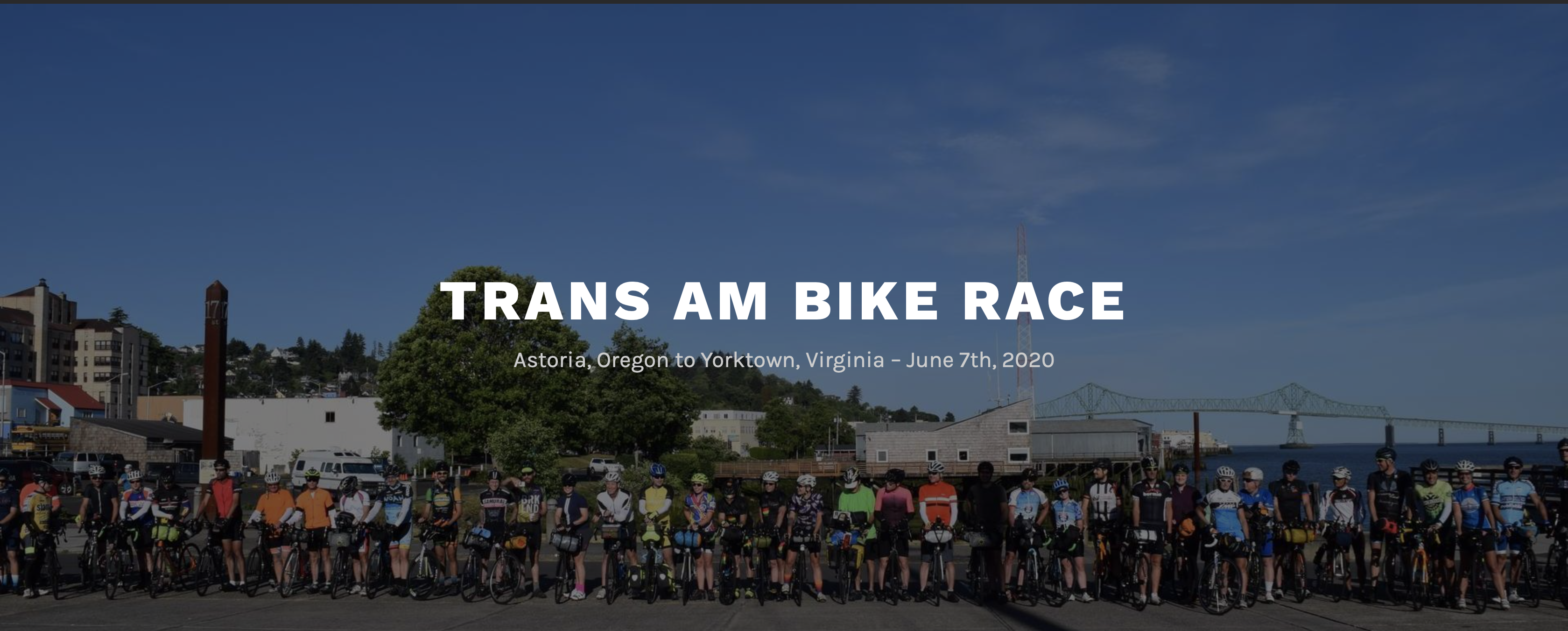 The Trans Am Bike race's founder and main organizer is Nathan Jones, who also participated in the 2014 event, finishing in 13th place, and rode the Tour Divide mountain bike race in 2010 and 2011. Trans Am Bike Race is an annual, self-supported, ultra-distance cycling race across the United States. The route is about 4,200 miles (6,800 km) long and uses the TransAmerica Bicycle Trail that was developed by the Adventure Cycling Association for the Bikecentennial event in 1976. The great adventure endurance race runs from the Pacific coast in Astoria, Oregon to the Atlantic coast in Yorktown, Virginia, passing through ten states.
---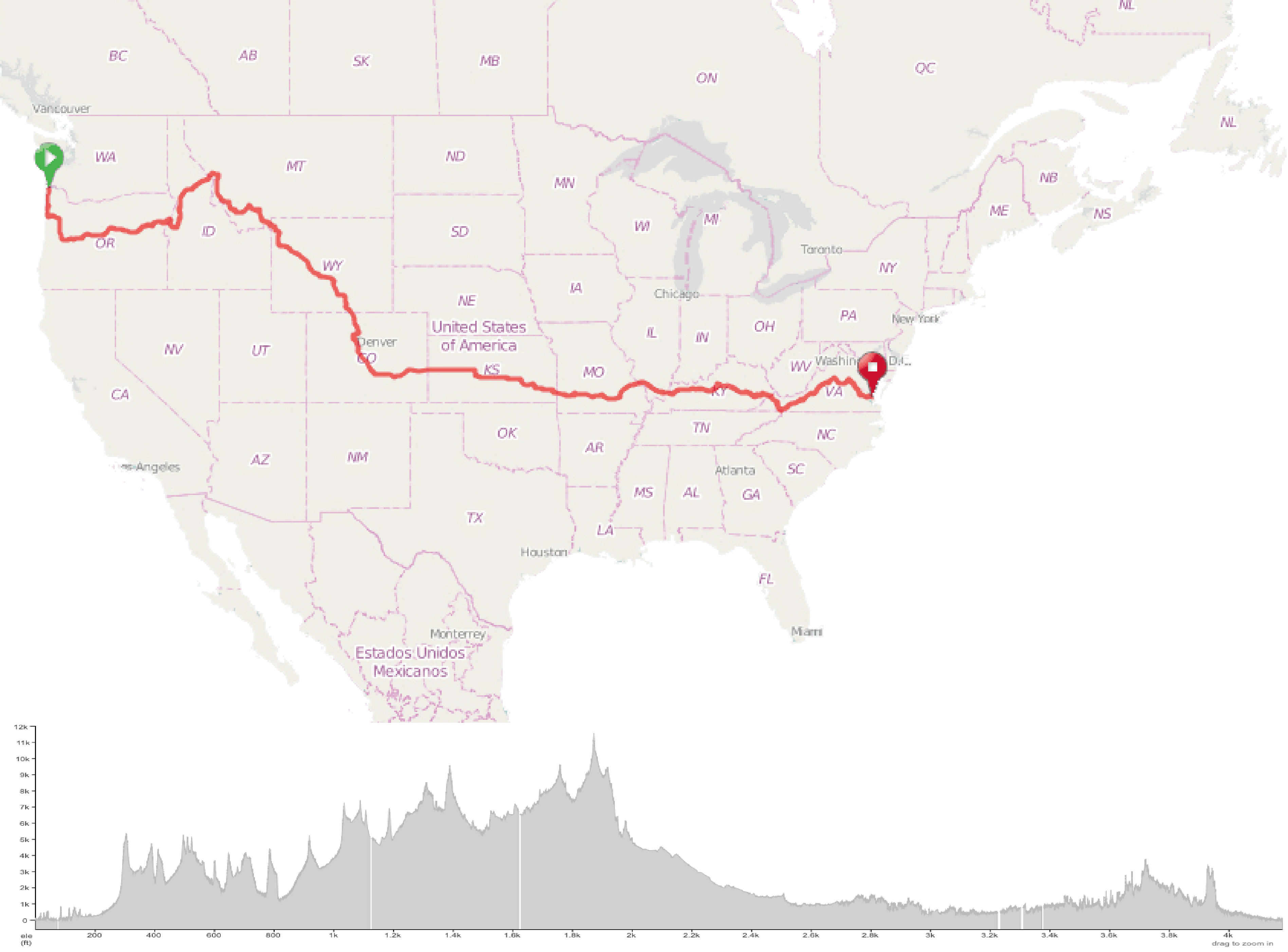 These rules are essentially a slightly modified version of the Tour Divide's rule set. They are not perfect but they are pretty close to what represents the bikepacking ultra-racing ethos. The Trans Am Bike Race is based on one guiding principle: Cycle the Trans America trail end-to-end, as fast as possible in a solo, self-supported fashion.
Above all, attempts are intended to be solo / self-supported, self-timed, and observed as one stage, i.e. the clock runs non-stop. The challenge is complete upon arrival to the opposite Trans Am terminus from start. There are no required checkpoints or designated rest periods on course. There is no finish time cut-off! Family and friends may visit riders in route but can in no way provide material support or shelter.
---

(Source from Wikipedia)
The main results are summarized in the table above. It is notable that only two women had completed the race, both in 2014, before Lael Wilcox won the 2016 edition with a come from behind finish to overtake the long-standing leader, Steffen Streich in the final day. In 2016, there was a new pairs category and participants were able to ride the route in either direction (west to east or east to west). The current record is held by Abdullah Zeinab, who completed the 2019 race in 16 days, 9 hours, 56 minutes.
(Reference: Trans Am Bike Race—Wikipedia)
---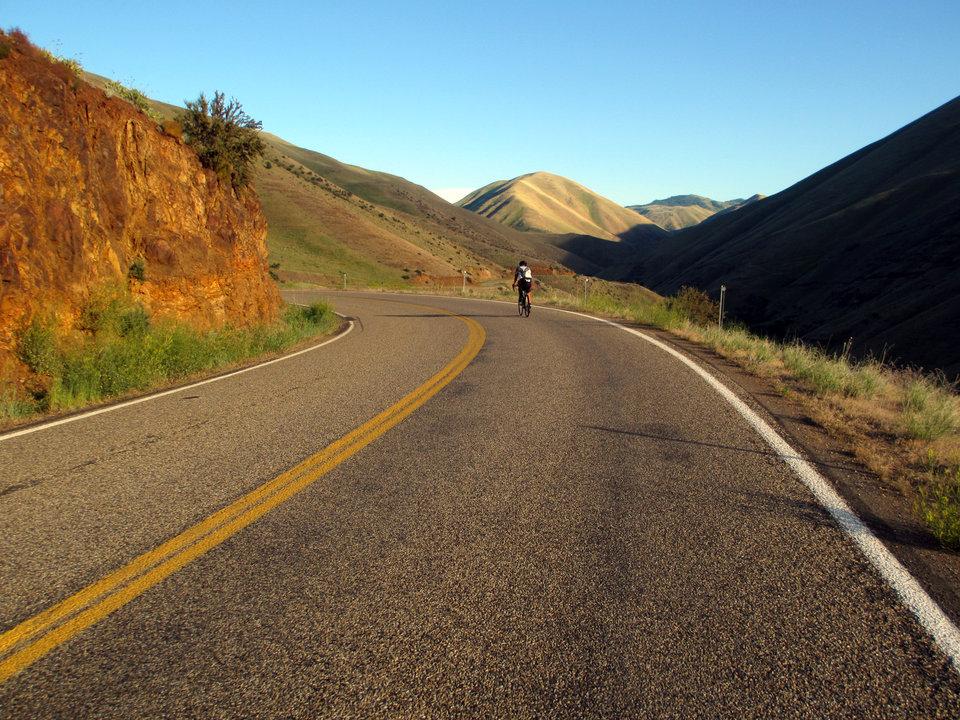 Trans Am Bike Race is not a stage race. It is a long individual riding trail. Racers must strategically plan how much time to devote to riding, resting, and refueling each day. The satellite tracking of the race will be hosted by TrackLeaders.com. We all can follow Trans Am hero from website.
It is a great race. Lots of challenge. Lots of adventure.