GREAT DIVIDE MOUNTAIN BIKE ROUTE
Jasper, AB to Antelope Wells, NM7 Map Set (3083.8 mi.)

The Tour Divide is an annual mountain biking ride traversing the length of the Rocky Mountains, from Canada to the Mexican border. Following the 2,745-mile (4,418 km) Great Divide Mountain Bike Route, it is an ultra-distance cycling ride that is an extreme test of endurance, self-reliance and mental toughness. The ride format is strictly self-supported, and it is not a stage race - the clock runs continuously from the start until riders cross the finish line, usually more than two weeks later.
---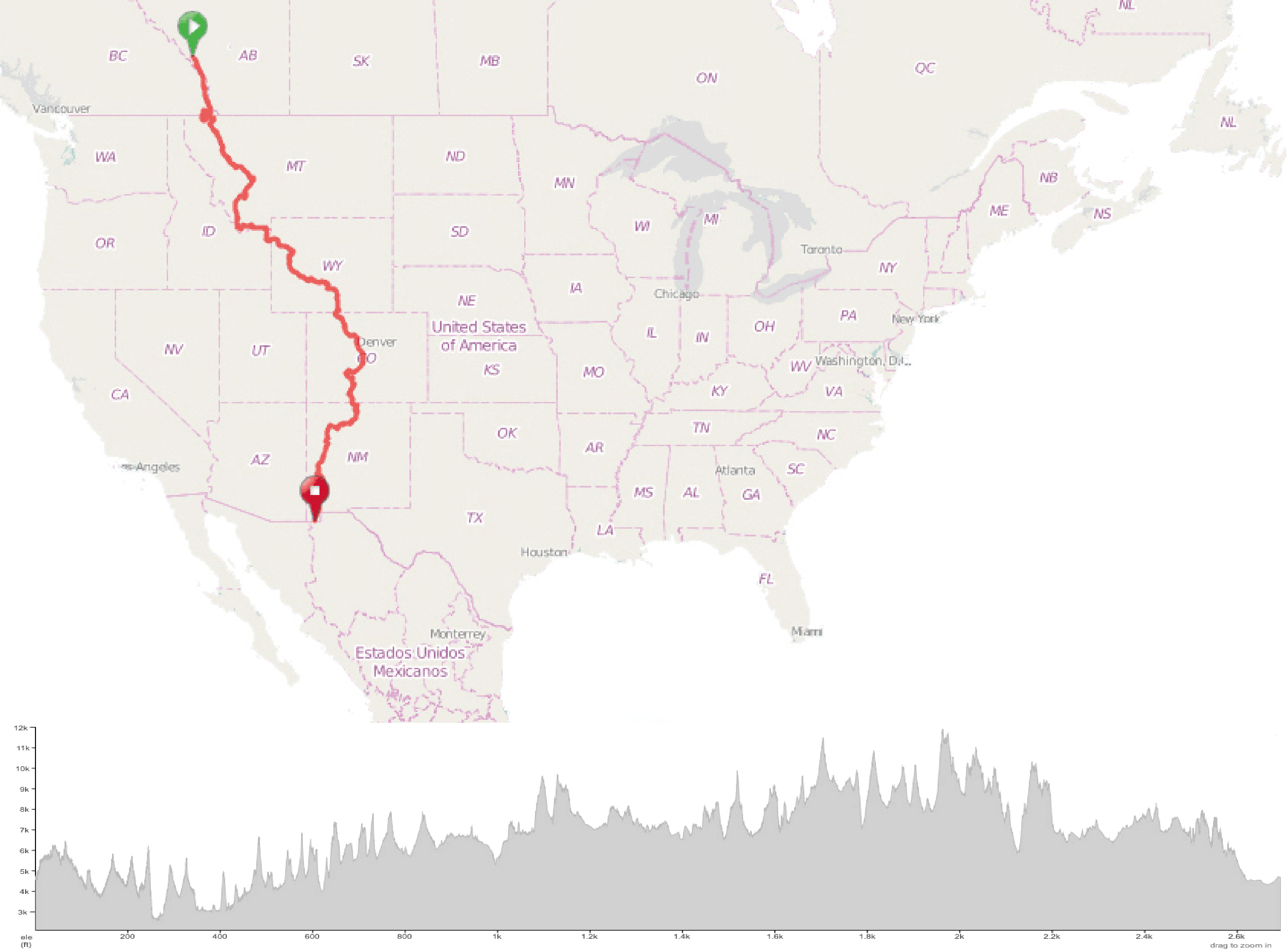 Any determined cyclist may challenge the Great Divide Route at any time, in either direction, to qualify for the Tour Divide (TD) General Classification (GC).
It is all summer long...however, an informal common start date known as the "grand depart" traditionally kicks off the season 2nd week of June from both termini.
Modus operandi: To complete the Route, a rider may resupply food/ equipment, rent a room, launder clothing, even service their bike at commercial shops along the way. The intent is to ride unsupported between towns, and function self-supported when in towns. Any services utilized must always be
commercially available to all challengers and not pre-arranged.
---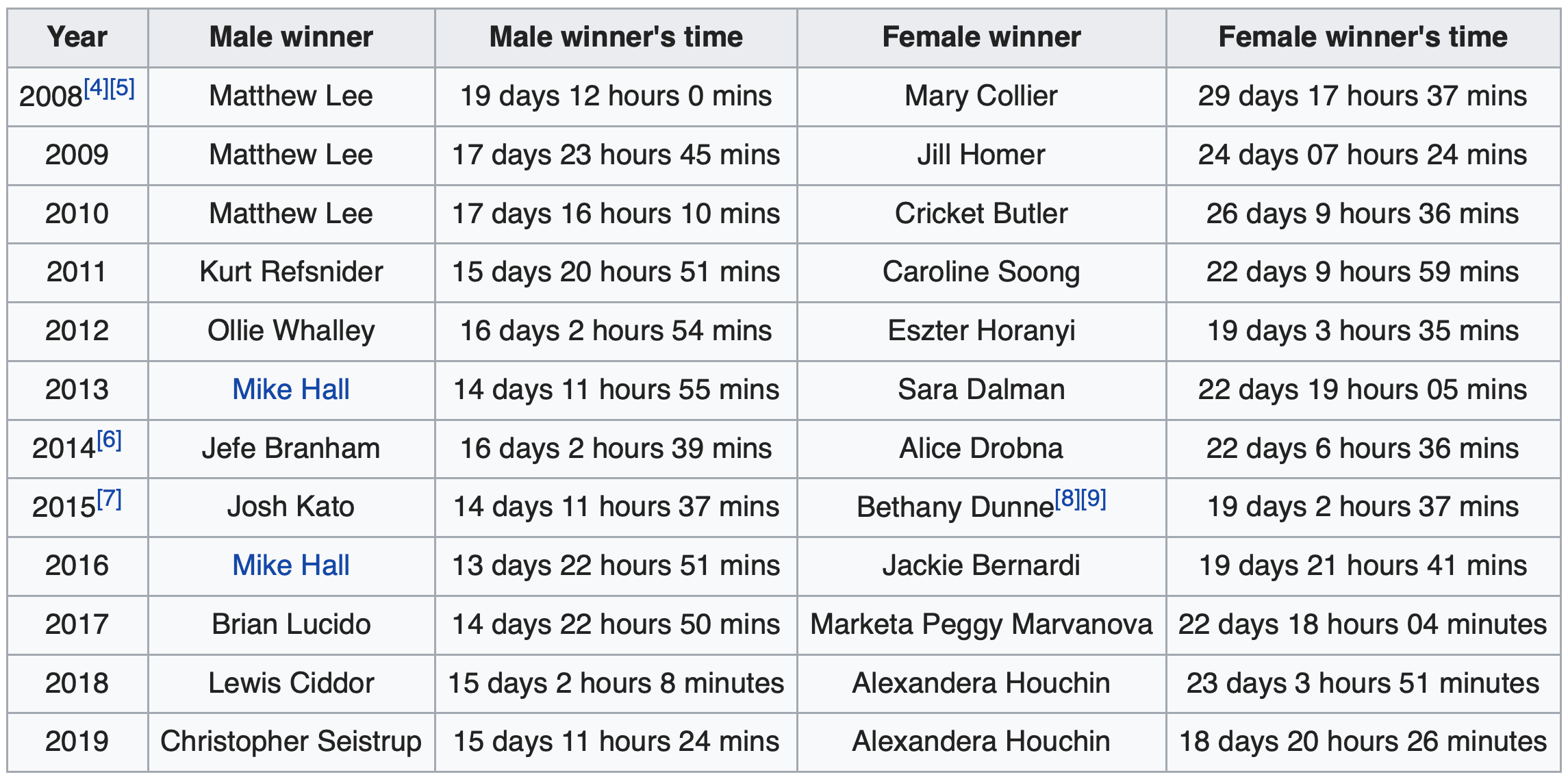 (Source from Wikipedia)
The main results from 2008 are summarized in the table above. The best record is created by Mike Hall in 2016 as 13 days, 22 hours, 51 minutes. It is notable that Lael Wilcox had completed the race in 2015 as 15 days, 10 hours, 59 minutes and she created the best record at female racer categories.
---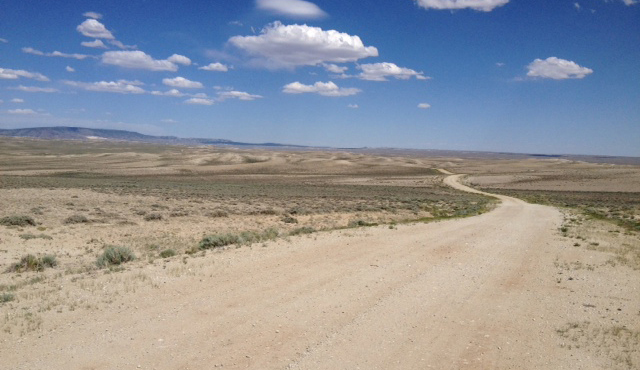 The ride has a very low profile, and is entirely amateur. There are no entry fees, no sponsorship, and no prizes. Although "letters of intent" from likely starters are encouraged, any rider may turn up on the day to participate. Challenges along the route include mountains, great distances between resupply towns, risk of mechanical failure or injury, bears, poor weather, snowfall, and significant unrideable sections that require pushing the bike.
---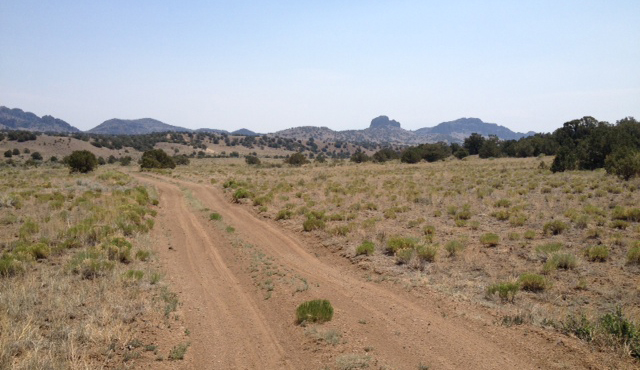 Riders usually adopt a "bikepacking" style, carrying minimal equipment sufficient for camping or bivouacking, and only enough food and water to last until the next town. In this way, riders ride huge distances each day, the current ride record averaging over 174 miles (280 km) per day.
---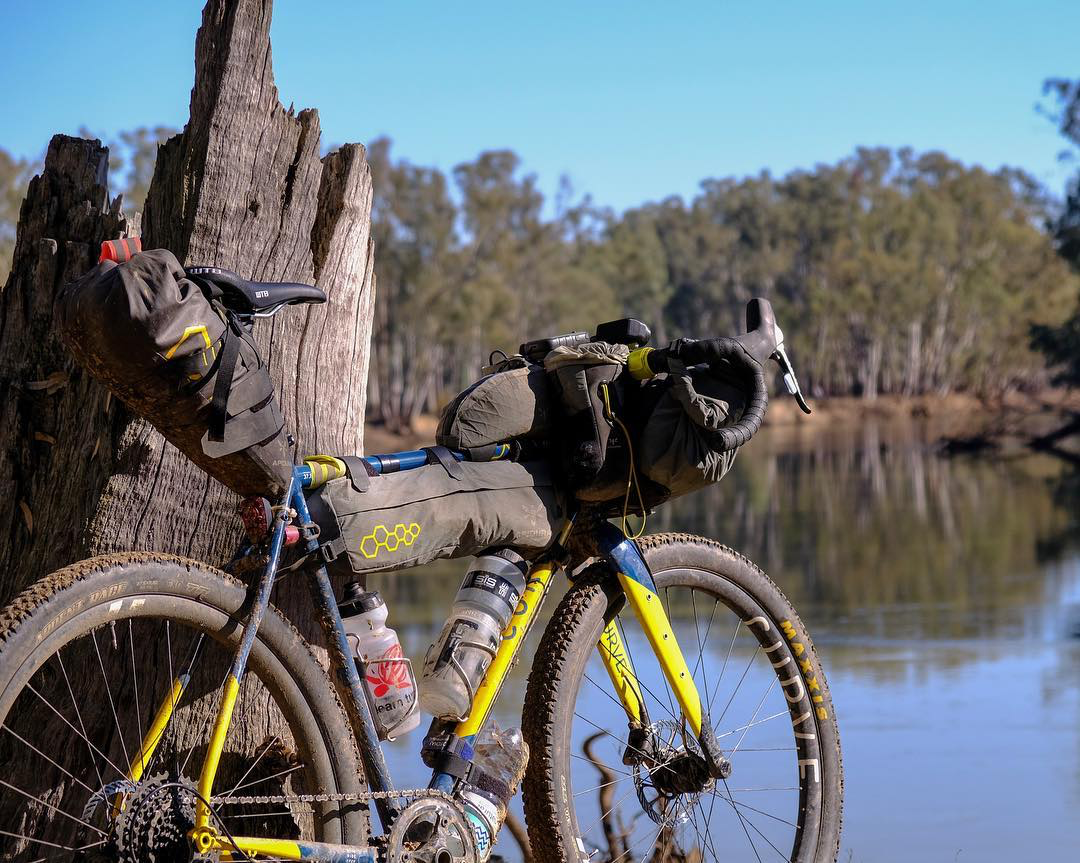 Riders in the Tour Divide typically carry a number of electronic devices, but when trying to achieve big daily mileages there's little time to charge these devices. In the past hub dynamos have been too inefficient for riders to consider in the Tour Divide. This has changed with the new generation of dynamo technology. More and more racers choose dynamo hubs as the power source for electronic devices during the race.
---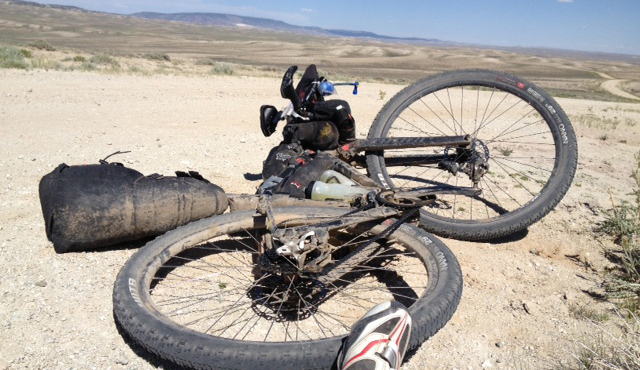 It usually starts on the second Friday in June.
The satellite tracking of the race will be hosted by TrackLeaders.com. We all can follow Trans Am hero from website.